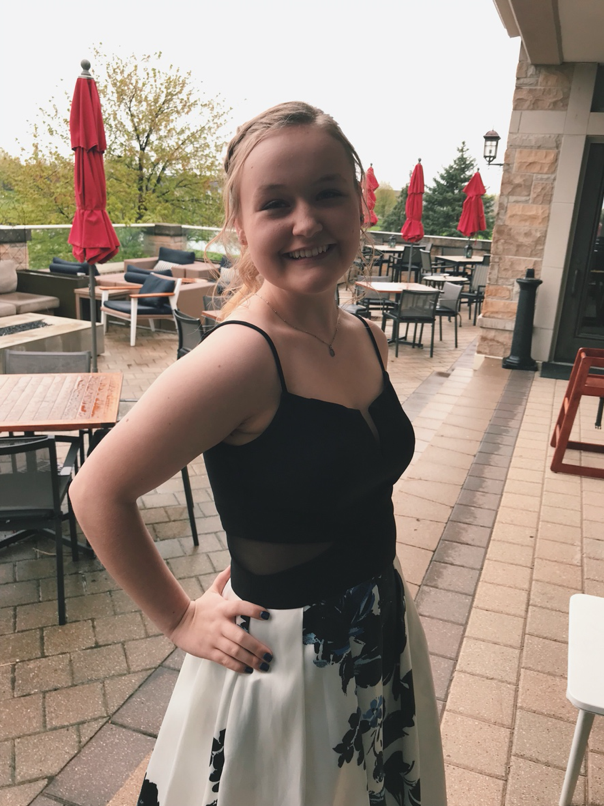 Hi everyone! My name is Madi and I'm a senior at GHS. This is my 4th year writing for Voyager, and I'm very excited to be Editor-in-Chief this year. Here at the high school, I'm also a member of Model UN and German Club, but outside of school, I can be found frequenting coffee shops or hanging out with my friends. Next year I'll be attending Northeastern University in Boston, where I will be majoring in history. 
You can find most of my writing in the news and entertainment sections,
where I make annual Oscar predictions and occasionally talk about politics. 
Madi Campbell, Editor-in-Chief
Dec 17, 2020

We need to talk about that Wall Street Journal Op-Ed

(Story)

Nov 06, 2020

Despite claiming victory early, President Trump loses lead against Biden

(Story)

Oct 21, 2020

Political polls point to a Biden win; but how accurate are they?

(Story)

Mar 14, 2020

Coronavirus Now a Pandemic as the World Feels the Effects

(Story)

Feb 07, 2020

Predicting the 2020 Oscar Winners

(Story)

Nov 05, 2019

ISIS Leader Killed in American Attack

(Story)

Oct 16, 2019

How to Avoid 'Pinkwashing' this Pinktober

(Story)

Oct 02, 2019

What you need to know about the Presidential Whistleblower Complaint

(Story)

Feb 23, 2019

91st Academy Award Predictions

(Story)

Dec 10, 2018

Classes Set to Resume Tuesday Following Five-Day Strike

(Story)

Oct 16, 2018

Senate approves Brett Kavanaugh to Public Backlash

(Story)

Sep 07, 2018

Homecoming Week 2018

(Story)

May 15, 2018

Korean Peninsula Peace Agreements

(Story)

May 01, 2018

Facebook's Downfall: Will this be the end of the Social Media Giant?

(Story)

Feb 27, 2018

Top Stories of the 2018 Olympics

(Story)

Feb 13, 2018

90th Annual Oscar Nominee Predictions

(Story)

Jan 18, 2018

What caused the Hawaii ballistic missile false alarm?

(Story)

Jan 16, 2018

The Golden Globes' Red Carpet Black-out

(Story)

Dec 12, 2017

The Importance of the So-Called "Hollywood Witch Hunt"

(Story)

Nov 16, 2017

Iraq-Iran Earthquake

(Story)

Nov 12, 2017

Girls Basketball Determined to Defend State Title

(Story)

Nov 09, 2017

Record-breaking run at the NYC Marathon 2017

(Story)

Oct 19, 2017
Oct 15, 2017

The Campana Building and the tension over Fabyan Parkway

(Story)

Oct 13, 2017

Taking a Risk While Taking a Knee

(Story)

Oct 05, 2017

GTV Broadcasts Live

(Story)

Oct 05, 2017

Choose this year's theme of Skaldic!

(Story)

Oct 02, 2017

Meeting Ed Sheeran (and almost missing Homecoming because of it)

(Story)