Help Break the Cycle of Domestic Violence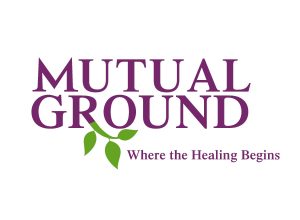 Domestic violence and sexual assault are two prevalent topics in the media and in society, but these two issues affect the local population as well. Many families suffer from this abuse every day in the Chicagoland area. Mutual Ground provides an emergency shelter for all families stuck in a cycle of sexual abuse and violence. Founded in 1978, the outreach of this organization has grown to serve the Aurora area, the southern part of Kane County, and all of Kendall County. Shelter, food, toiletries and clothes are provided at no charge, while ensuring safety and a place to heal.
The goal of Mutual Ground is to provide education, awareness, and services that empower families and communities to stop the circle of domestic and sexual violence. Along with a shelter, Mutual Ground has counselors and fundraising events to support those in the need. Many victims are fearful to leave their abusive situation, because that is the time an abuser can be the most dangerous. Mutual Ground is a place where people can remain safe during this dangerous period and can focus on getting their life on track without constant fear of abuse.
Mutual Ground also has an abundant number of volunteer opportunities for high school students. Hours of community service are extremely important to colleges while looking at students' applications. These hours represent the impact the applicant had on their community; thus, they are a tangible symbol of the morals and beliefs of the students. Volunteering is the perfect way for students to show their positive influence on society. Helping at Mutual Ground is a great an opportunity for the high school students to make emotional connections with people around them. The act of aiding people in need is important to teaching morals and humanity. It is easy to forget that people are suffering all around the Chicagoland area. Students need to be immersed in all different ways of life to truly understand the society of America. Mutual Ground is a safe place where people from diverse backgrounds seek refuge. Volunteering is beneficial to both parties involved. Community service is an extremely crucial task because it aids the emotional, physical, and spiritual aspects of an individual.

Volunteering at Mutual Ground is an inspirational experience that enables individuals to impact lives and make a change in society. Mutual Ground's website is a great resource for making connections with the shelter, signing up for events, and getting in touch with the Volunteer Program Administrator, Julie Ford. The events available range from giving free Halloween costumes to the residents of the shelter to an annual awareness walk. These events provide resources for the individuals in the shelter by either providing the organization with money, or by directly giving items to the families.
Mutual Ground has a lot of volunteer options for community and corporate groups to work on on-site projects and work at events. Volunteering there would be a great option for bonding in sports, like the volleyball and the football teams, or advertised in Key Club and Leo's Club to get students involved. Geneva High School can assist the people suffering from domestic abuse and sexual assault though activities provided by the school. Clubs whose focus is helping the community should offer their services to this organization to transform the lives of an abundance of people.  Mutual Ground is a great resource to earn community service hours and learn important morals that will benefit the volunteers as well as the people in need.