East Region – March Madness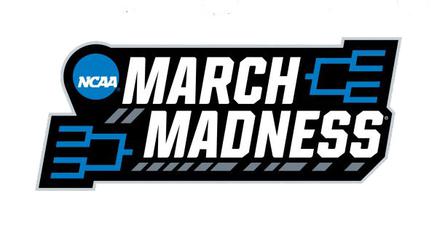 #1 Villanova
Who they are: The most consistent team over the last few years, Villanova once again finds itself as one one seed after a great regular season. This year's bunch includes standout point guard Jalen Brunson, sophomore wing Mikal Bridges, and a difference making 6th man in Donte DiVincenzo.
What they've done: Went undefeated out of conference, winning impressive neutral site games of Tennessee and Gonzaga. Played well in conference at 14-4, beating Xavier twice. Beat Providence in Big East Tournament Championship.
What they can do: This Villanova team is as good as any of them. They return most of the team that lost to Wisconsin in the second round as the overall one seed, so they're a good bet to not lose early again. But the Virginia Tech/Alabama winner will challenge them, as both have played well up to competition. At their best, Villanova is hard to beat. It's only a matter of if they can bring it every time in the tournament.
#16 LIU Brooklyn
Who they are: The Blackbirds have a fun-to-watch guard, Joel Hernandez that carried the Blackbird over Wagner in the NEC finale.
What they've done: After being the 4th seed in the Northeast Conference, LIU Brooklyn started the NEC tournament with wins over St. Francis(NY) and Fairleigh Dickinson before a road win against NEC leader Wagner.
What they can do: Should match up well with Radford, and the first game of the tournament could be entertaining. No chance against Villanova.
#16 Radford
Who they are: A fun Championship week story that does deserve to be in the tournament. After finishing 2nd in the Big South, they beat Liberty in the conference championship on a buzzer-beater by Scottie James. 15th in the nation in defensive PPG at 64.4, so they won't be a fun team to play first round.
What they've done: The photo finish conference finale is what they have going the most. Played Ohio State and Virginia Tech out of conference and weren't competitive in either, but early season games don't win the ones in March. The Highlanders do have a six game winning streak.
What they can do: Maybe they can continue their late-season magic and get a First Four win against LIU Brooklyn, and be able to tell their grandkids about the time they played Villanova.
#8 Virginia Tech
Who they are: Buzz Williams has continued building up Virginia Tech with their second consecutive tournament appearance. The trio of Kenny Blackshear Jr., Justin Bibbs, and Justin Robinson has fueled this offensively efficient team.
What they've done: The highlight of the year is a road win against Virginia on what was the College Gameday matchup for the week. They did get beat by Virginia by 26 earlier in the year. They split with Duke, and beat Clemson and North Carolina, but they did get swept by Miami and Louisville.
What they can do: They've been inconsistent against the elite teams they've played, but they do have the capability of competing with the best. The March setting should bring that edge out. Alabama is a tough matchup, but if they can shut down Collin Sexton, they'll be more likely to advance.
#9 Alabama
Who they are: A team that had its ups and downs, but made a late push to show they deserve to be in. Point Guard Collin Sexton is a top 10 pick and carried the Tide back into relevance.
What they've done: After a steady start to the year with wins over Auburn, Oklahoma, Florida on the road, and Tennessee, the Tide dropped five in a row to close SEC play. Now firmly on the bubble, Alabama cemented their status in the field in the SEC Tournament, beating Texas A&M on a Sexton buzzer beater, and then overcoming a 10 point halftime deficit to Auburn.
What they can do: If Sexton can get going, Alabama can be a lethal threat, Both to Virginia Tech and maybe Villanova. If there's more after that, anything can happen. Although I don't think the world can handle Alabama being great at football and basketball.
#5 West Virginia
Who they are: "Press Virginia" is a severely underseeded team. They play full court pressure and get in teams heads with their defense, but also have experienced point guard Jevon Carter leading the offense.
What they've done: Beat Virginia early in season, and are probably one of the few that can beat them at their game. Tied with Texas Tech for second in the Big 12 and beat them in the tournament, and then lost to Kansas, whom they're 0-3 against.
What they can do: This does feel like a team that can get upset, but they are good enough to make a run. Murray State is a tough matchup, but any time Press Virginia is working and teams are turning the ball over frequently, they put themselves in position to win.
#12 Murray State
Who they are: Making their first appearance since 2012, the Racers won a competitive Ohio Valley Conference with behind a stellar defense and 20 point-per-game scorer Jonathan Stark.
What they've done:
Lost close games to MTSU and Auburn and crushed Wright State on the road. Took 2 of 3 with other OVC contender Belmont, including in the OVC championship. Currently riding a 13 game winning streak.
What they can do: The Racers certainly are racing right now. They are a tough matchup against Press Virginia, and it could come down to Carter vs. Stark late. If you like defense, this is your game. If Murray State executes its defensive gameplan, they will compete for as long as they're in the tournament.
#4 Wichita State
Who they are: After moving to the American Athletic Conference from the Missouri Valley, Wichita State continued their dominance under Gregg Marshall. They aren't as dominant on defense as they've been in years past, but they make up for that with a strong offense led by Landry Shamet and Shaquille Morris, who contribute to Wichita being high on the rankings for rebounds and assists per game.
What they've done: Beat near tournament teams Marquette, Baylor, and Oklahoma State out of conference. Split with Cincinnati and Houston in conference, but lost to Houston in the conference tournament.
What they can do: They shouldn't take Marshall lightly. Wichita has had its ups and down, but tends to bring it in March.
#13 Marshall
Who they are: After surviving a last second Western Kentucky 11-0 run in the Conference USA championship, the Thundering Herd are going dancing for the first time in 31 years. Led by sharpshooter Jon Elmore, Marshall scores almost 85 points per game.
What they've done: Finished 4th in the C-USA. Swept regular season winner Middle Tennessee, and were the Blue Raiders only two conference losses. On the road, took a 1 seed in Xavier down to the wire. After MTSU was upset by Southern Miss, Marshall took out Southern Miss and then Western Kentucky in the final.
What they can do: They'll give Wichita State's defense a tough fight. If they can outscore them they can win Also worth noting is that C-USA teams are also on a 3 game winning streak in the first round of the NCAA tournament.
#6 Florida
Who they are: An Elite 8 team a year ago that returns most of that team, including big time shot maker Chris Chiozza. They aren't dominant on either side of the ball, but
What they've done: Great non-conference wins against Gonzaga and Cincinnati, and also lost to Clemson and Duke in close games. In SEC play, won at Texas A&m and Missouri, split with Alabama, and swept Kentucky. Lost first round of SEC tournament to Arkansas
What they can do: They certainly can put it together for March, but that's not guaranteeing a round one win, especially against a UCLA/St.Bonaventure team with momentum. Keep in mind that at least one of the play-in teams advanced to the Round of 32 ever since they installed that element, so either Florida or TCU are on the hot seat. Otherwise, we may not have seen Florida's best yet. If they can channel that now, maybe they can surpass last year's finish.
#11 St. Bonaventure
Who they are: Another quality A-10 team that gets a chance to play for something in the NCAA Tournament. Jaylen Adams is their leading scorer. First tournament appearance since 2012.
What they've done: Have a nice win at Syracuse. 14-4 in A-10, beating Rhode Island in their matchup, and split with Davidson, with the win being a 3OT thriller. Did lose to Davidson again in the A-10 tournament, which not only helped push Davidson into the tournament but likely pushed the Bonnies into Dayton.
What they can do: Speak of Dayton-the First Four matchup spot-where the Bonnies were beaten by the Flyers early in conference play, but nonetheless it's a familiar venue, which may call for a slight crowd advantage over UCLA.
#11 UCLA
Who they are: There's not Lonzo Ball anymore, but Aaron Holiday has emerged in his  place, and Thomas Welch is still there doing his thing. A good offensive team, The Bruins snuck into the tournament in an incredibly down year for the Pac 12.
What they've done: Beat Kentucky on a neutral floor. Swept USC and won on the road to Arizona, but the Wildcats avenged that loss in the Pac 12 tournament.
What they can do: UCLA is experienced at the top, and talented as well. If they beat St. Bonaventure, they can very well beat Florida, and in this scenario, UCLA vs. texas Tech would be an epic match of contrasting styles.
#3 Texas Tech
Who they are: In Chris Beard's second year in Lubbock, the Red Raiders had a breakout year in the Big 12, and were able to earn a 3-seed. An experienced bunch, Texas Tech plays outstanding defense, and has a nationally syndicated point guard in Keenan Evans.
What they've done: Played their best basketball in the middle of Big 12 play, after they beat Kansas on the road, and were in consideration for a 1-seed. They lost their chance to snatch the regular season title away from Kansas, But lost to the Jayhawks at home, and have dropped five of their last seven.
What they can do: SF Austin is a trap game. Beard has done a great of getting his team to play hard night in and night out, but they can't afford a mental lapse on Thursday. Should they get past the Lumberjacks, whichever of the three teams they play will test Tech's defensive resiliency.
#14 SF Austin
Who they are: After a year hiatus, the Lumberjacks are back in the field. Two of the last three times they've been in they've gotten a round one upset, so we know who they are. TJ Holyfield is the name to remember.
What they've done: Exceptional non-conference record for a 14-seed. Took Mississippi State and Missouri down to the wire, each on the road, and won at LSU. Southland is low key an underrated, deep conference, and SF Austin took care of Southeastern Louisiana in the championship.
What they can do: We already know. SF Austin is not your typical 14-seed, just go a couple bracket slots up and ask West Virginia. As a matter of fact, this is the same spot in the bracket that SF Austin was in when they completed that upset. Texas Tech better come ready to play, as the site for the game is Dallas, so both fan bases will have easy commutes.
#7 Arkansas
Who they are: An up-and-down team that settled in late and established themselves late. Jaylen Barford and Daryl Macon comprise one of the best backcourts in the tournament, and they drive a high-powered offense.
What they've done: Nice wins over Oklahoma, Minnesota when they were good, Tennessee, and Alabama. Split with Texas A&M, Missouri, and Florida after beating the Gators in the SEC Tournament.
What they can do: They're an experienced, mature team. I don't know the exact stat, but the basic premise is that they don't lose games that they lead at the half, so look out for that stat to play a role. Butler is a tough team, but it will make for a fun matchup. Arkansas beat another Big East team Seton Hall a year ago and that was very close, so more of the same should be expected.
#10 Butler
Who they are: In LaVall Jordan's first year, there was no significant drop off, as the Bulldogs were still relevant in the Big East gauntlet. Senior forward Kelan Martin is their leader and puts up 20 a game.
What they've done: Impressive win vs. Ohio State in revenge game against former Head Coach Chris Holtmann. Finished 9-9 in Big East play, including a win over Villanova and splitting with Creighton and Providence.
What they can do: Matchup with Arkansas will be a shootout and will likely be decided in the final minute. Butler lost to Purdue earlier in the year, so should they advance, they'll be very prepared. Butler's made some noise before, if they get past Arkansas, they certainly could again.
#2 Purdue
Who they are: An experienced team that plays well together and knows how to win games—just not in the tournament. Matt Painter has built a program of success, but it hasn't yet transferred over to March. Last year they made the Sweet 16, so the hope is they build off that. They have the team to do it. With both Vincent and Carsen Edwards (who are not related, I already did that Google search), as well as lethal big man Isaac Haas, the playmakers are there. Throw in a nice glue piece in senior point guard Dakota Mathias, and this team can match up with anyone. They also lead the field in 3-point percentage.
What they've done: Like MSU, ran table in weaker Big 10. Beat Michigan twice before losing to them in conference title game. Lost to both Michigan State and Ohio State, but both games were lost on last-second scores, so they were winnable games. Won neutral site games against Tennessee, Arizona, and Butler.
What they can do: They're lucky this isn't baseball, because otherwise Fullerton would win. The path is manageable. Can this be the Purdue team that breaks through?
#15 Cal State Fullerton
Who they are: No longer just a baseball school. In addition to going to the College World Series a year ago, Fullerton is going dancing for the first time since 2008.
What they've done: Beat Big West 1 seed UC Davis in semis, and then UC Irvine to win Big West title.
What they can do: Maybe the Titans can create some madness and upset Purdue. The 15-2 upset is possible but uncommon. It would be the most Purdue thing ever to lose first round to a 15-seed, but Fullerton will certainly give Purdue everything they have, and then go back to domination on the diamond.