West Region – March Madness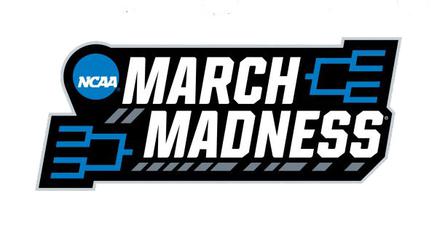 Michael Maynard, Staff Writer
March 13, 2018
#1 Xavier
Who they are: Impressive offensive bunch that did enough to it's resume to secure a 1-seed. They made an Elite 8 run as an 11-seed last year, and return key cogs Trevon Bluiett and JP Macura.
What they've done: Beat in-city rival Cincinnati in early December. Went 15-3 in Big east-two of those losses being to Villanova, but Villanova's struggles elsewhere gave Xavier outright regular season Big East crown. Lost to Providence in overtime in conference tournament.
What they can do: There's no reason they can't make a run like they did last year. Chris Mack has plenty of March experience and will get his team ready to play. The West Region is very deep, so Xavier will have some tough matchups if they want to advance.
#16 NC Central
Who they are: 6th seeded team in the MEAC that made a nice run the conference tournament to upset Hampton and go back to the dance for consecutive years.
What they've done: Went 19-15, and 9-7 in MEAC, which was a deep conference this year.
What they can do: Last year they lost to UC Davis in Dayton and couldn't even advance to bracket play. Maybe this year they can beat Texas Southern get a shot at Xavier.
#16 Texas Southern
Who they are: In a year where the top SWAC team Grambling State was ineligible for postseason play, Texas Southern snatched a tournament berth by beating Arkansas-Pine Bluff. Like NC Central, the Tigers are dancing for the second consecutive season.
What they've done: They didn't win a conference game, although they played a loaded non-conference schedule, with 6 tournament teams. After that they held their own in the SWAC.
What they can do: The NC Central matchup might actually be interesting. After that, not much should be expected from this sub-.500 group.
#8 Missouri
Who they are: Hands down the biggest mystery team of the year. In Cuonzo Martin's first year as head coach, Missouri secured coveted recruit and potential #1 pick Michael Porter Jr. Two minutes into the season opener, Porter exited with a back injury and had surgery. However, Missouri went on to be a consistent offensive threat without Porter, led by Porter's brother Jontay, Kassius Robinson, and Jordan Barnett. After being cleared to play, Porter Jr. came back for the SEC tournament, and played a bit rusty, shooting 5-17 with 12 points in a loss to Georgia. Now that he's had some time to adjust, and Missouri has had time to figure out where he fits in, Missouri suddenly looks underseeded and could be a dark horse contender. However, Barnett was arrested recently with a DUI, and the team suspended him for the tournament opener. Porter will have an even bigger role to play.
What they've done: Played consistent in the SEC, but considering Porter's return, the team is completely different, so it's hard to judge them on past wins.
What they can do: If Porter shook off the cobwebs against Georgia and becomes the player he's hyped up to be, Missouri can get on a run. If they put forth a similar effort as they did to Georgia, they'll lose early.
#9 Florida State
Who they are: A good offensive team but weak defensive team that benefited from playing in the ACC. Terance Mann does most of the scoring for a team that does a lot of that.
What they've done: Impressive non-conference blowout win at Florida. Beat North Carolina and Virginia Tech on road, split with Miami and Clemson, lost to Louisville in first ACC tournament matchup. Were a bit uneasy on Selection Sunday, but again, being an average team in the ACC can be enough by itself.
What they can do: They've been playing the best all year, so that aspect won't change. But if Porter is really back, then they could be in trouble.
#5 Ohio State
Who they are: A solid, typical 5 seed. Had their ups and downs, and played their best basketball in the first half of Big 10 play. Former Butler Coach Chris Holtmann revived the Buckeyes in year one, and Big 10 player of the year Keita Bates-Diop is the difference maker championship teams always have.
What they've done:
Played well in down year for Big 10. Split with Michigan and beat up on Michigan State at home. Impressive win at Purdue. Lost three times to Penn State.
What they can do: Penn State isn't in the field so they don't have to worry about them. They do feel like the 5-seed that is capable of falling early. But Holtmann is a good enough coach where the Buckeyes should advance at least one round. Anything less would feel like a letdown.
#12 South Dakota State
Who they are: A team been here before but hasn't yet made any noise. Last year they snuck in as a 16-seed and gave Gonzaga everything they could handle. This year they're better and were rewarded with a 12 seed. Junior big man Mike Daum averages a double-double and will keep teams up at night.
What they've done: Impressive non-conference wins against Iowa and Ole Miss. They're at least impressive for a team that doensn't play a ton of high caliber opponents, although they did lose to Kansas, and had an 8-point halftime lead against Wichita State before collapsing. Wnt 13-1 in Summit and breezed through conference tournament.
What they can do: Pose a matchup problem for Ohio State. Bates-Diop vs. Daum could be one of the more intriguing positional matchups. Every year a 12-5 upset happens. The Jackrabbits have evidence to support being that team this year.
#4 Gonzaga
Who they are: A team that shouldn't be taken lightly. Every year it's questioned if playing in a weak conference hurts them, but Mark Few has built program centered around consistency. There's a reason they've made 20 consecutive NCAA Tournaments. They're 30-4, which outstanding regardless of conference. They're not the same team that played for a national title a year ago, and it's apparent. They're going to stretch the floor and get shooters open because they don't have the size they had last year. Johnathan Williams and Josh Perkins have taken on bigger roles, and 6-10 sophomore Killian Tillie caught fire in the WCC tournament. They aren't the sure fire contender they were last year, but they find ways to win, which is why they have consistent success in March
What they've done: Out of conference beat Ohio State, Texas, and Creighton. Lost to Florida and Villanova. Dominated WCC play aside from road split with St. Mary's, won 6th straight conference championship.
What they can do: Teams don't want to play Gonzaga. They play with the attitude of a mid-major but the skill of a big school. They should beat Greensboro. After that it depends, but don't sleep on the Zags.
#13 UNC Greensboro
Who they are: 6th best defensive team in the nation, which means they won't be a fun matchup.
What they've done: Only lost by 12 at Virginia and beat NC State on the road. Beat SoCon reigning tournament qualifier ETSU twice down the stretch to secure an invite to  the dance.
What they can do: Be a pain in the neck to play. Defensive-minded teams tend to find success in March, and Greensboro has the wins to suggest they're not a typical 13-seed.
#6 Houston
Who they are: Kelvin Sampson has brought Houston back into basketball relevance, as the Cougars snuck in with Cincinnati and Wichita State as the American Athletic elites. Houston is a balanced team on both ends, with Rob Gray and Corey Davis Jr. leading the charge.
What they've done: High caliber non-conference wins against Arkansas and Providence. Split with Cincinnati and Wichita State in the regular season, beat the Shockers in the American semis, and lost to Cincy in a coin flip in the championship.
What they can do: They're not going to be discussed a lot, but they'll hold their own. Keep in mind they're from Houston, which is still recovering from Hurricane Harvey, so maybe the Cougars can use some of the Astros' magic and make a run.
#11 San Diego State
Who they are: One of the hottest teams in the country. Winners of nine in a row, including a bid-stealing MWC championship run, the Aztecs make for a tough March matchup. Malik Pope is the leading scorer, but this team plays on hard on both ends.
What they've done: Impressive non-conference win over Gonzaga. Average MWC play, but beat Nevada twice and Boise State down the stretch, and ran through the conference tourney.
What they can do: They'll compete with whoever they play. The matchup with Houston in a rematch of the 2016 Las Vegas Bowl (football) could be the most interesting in the first round.
#3 Michigan
Who they are: A dangerous team that is hot. Not much else to say. They're a matchup nightmare because they play hard defense and play efficient offense. Muhammad-Ali Abdur-Rahkman is a superstar, and Moritz Wagner (pronounced Vagner, don't make that mistake) is a threat on both ends. Add that to Duncan Robinson sniping 3s off the bench, and nobody can figure out Michigan. They don't play bad games either. John Beilein has built an elite program based on showing up every game and executing.
What they've done: Won Big 10 tournament. Have beaten Michigan State twice, split with Ohio State, and beat Purdue in the conference final. Average out of conference wins against Texas and UCLA, but don't judge on that because this is a completely different Michigan team right now.
What they can do: Win the whole thing that's what they can do. Everyone's talking about the week layoff after the Big 10 tournament and questioning if it halts their momentum. They'll have 10 days to rest and get healthy, but also 10 days to get anxious. This means they might be in a trap game against Montana, but if they get past that they're playing with a ton of confidence and are scary.
#14 Montana
Who they are: The start-to-finish leader in the Big Sky, Montana put together a dominant season. Led by guard Ahmaad Rorie, the Grizzlies pose a balanced attack.
What they've done: Put together a 16-2 record in conference, starting off with 13 consecutive victories, and closed it out with a win over Eastern Washington to earn the auto-bid.
What they can do: Michigan is a tough matchup considering how hot they are. Montana has a tough task, but they'll certainly be up for it.
#7 Texas A&M
Who they are: A team that is better than they've shown. Hence, the surprise 7-seed. Led by Tyler Davis on offense and Robert Williams on defense and the boards, the Aggies limped to a 20-12 record. They rebound, but have been very inconsistent.
What they've done: As mentioned, they are inconsistent. They blew out West Virginia in Germany to open the year, beat a top 10 USC team at the time, and nearly beat Arizona. However, they started SEC play 0-5, but were able to recover and get impressive wins at Auburn and vs. Kentucky, and finish 9-9 overall in the conference. Their early exit in the SEC tournament can be attributed to Collin Sexton's circus-shot at the horn to lift Alabama over A&M.
What they can do: Did I mention they're inconsistent? They've shown flashes of being an excellent team, but haven't been able to but it together for long periods of time. Providence is a dangerous 10 seed. North Carolina in a de-facto home game is even more dangerous. The Aggies have their work cut out for them.
#10 Providence
Who they are: An incredibly underseeded team. Playing their best basketball with overtime wins in the Big East tourney against Creighton and Xavier, and an overtime loss to Villanova apparently wasn't enough to bolster the Friars off the near-miss teams. Ed Cooley has developed Providence into a consistent tournament team, as this is their fifth consecutive appearance. Seniors Kyron Cartwright and Rodney Bullock lead the way, with Alpha Diallo and Jalen Lindsey providing strong support.
What they've done: Beat both Xavier and Villanova in conference, and are peaking in March.
What they can do: If they can continue their Big East tourney momentum, they might be able to make a run, because they've shown they can compete with anyone. In the last four tournament appearances, Providence has only won one game. Maybe that can change this go around.
#2 North Carolina
Who they are: The defending National Champions, the Tar Heels want more this go around. They have the best 1-2 punch in the country with Joel Berry and Luke Maye. Berry has been a key piece in the last two title game runs, and battled through nagging ankle injuries to help UNC cut down the nets. After hitting a last-second shot to lift North Carolina over Kentucky last year in the Elite 8, Maye has filled a huge hole as a consistent scorer. They may not be as complete as last year's team, but we say that every year. They lost Justin Jackson, Kennedy Meeks, and Isaiah Hicks, but Maye, Theo Pinson, and Pitt transfer Cameron Johnson have filled voids.
What they've done: Throw away one bad home loss to Wofford and UNC might have the most complete resume in the nation. Out of conference wins over Arkansas, Michigan, at Tennessee, and Ohio State, along with taking two out of three against Duke. They had one three game losing streak that raised concerns, but have righted the ship, and are playing excepcional basketball right now.
What they can do: We know what North Carolina can do. Good teams find ways to win, and nobody embodies this better than UNC. At this point, it's a matter if they do what we know they can do. They could have easily been beaten by Arkansas and Kentucky last year, and it's very possible that if Jordan Bell rebounds a free throw, oregon is the one holding up the trophy. Playing close to home in Charlotte will help them, as they are 33-1 all time in tournament games in North Carolina. (Pro tip: Make sure to factor in locations of tournament games in approximation to the teams. Not every game is truly a "Neutral site" game.)
#15 Lipscomb
Who they are: Congrats to the Bison on making their first NCAA Tournament appearance ever.
What they've done: Upset A-Sun powerhouse Florida Gulf Coast to punch their ticket.
What they can do: With respect to Lipscomb, North Carolina at home is a daunting task. Unless the perfect storm happens, and that still might be enough, Lipscomb's stay in March probably won't be for long.