South Region – March Madness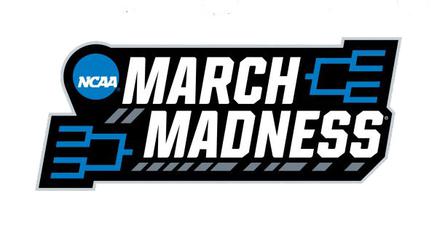 #1 Virginia
Who they are: There may not be one clear favorite this year, But Virginia has clearly been the best team this year. Tony Bennett has built an elite program defined by its hard-nosed defense—only allow 53 points a game. As typical of Virginia teams, they don't have a true superstar, but Kyle Guy has emerged as a go to scorer. They also have ACC defensive player Isaiah Wilkins anchoring their defensive juggernaut. Teams dread playing Virginia because of the way the grind wins out on the defensive end, and are the most consistent team in the field.
What they've done: Only finished 31-2, 17-1 in conference, and won the ACC tournament. Their two losses were West Virginia and Virginia Tech, but otherwise won at Duke, beat North Carolina twice, and took care of everyone on the schedule.
What they can do: The only thing Virginia lacks among the blue-blood teams in college basketball is the Final Four appearance. They've made a couple Elite 8s, and blew a big lead against Syracuse in 2016. This may be the year they get over the hump. They won't be a pretty pick, but defense really does win championships in March. They should beat UMBC, but after that, the rest of the region is deep. Virginia won't be able keep teams under 60 points a game for six games, so they better start scoring if they want to win.
#16 UMBC
Who they are: After winning the America East conference title via a Jairus Lyles buzzer beater at Vermont, the Retrievers are dancing for the first time in a decade. And for what it's worth, UMBC stands for Maryland Baltimore County.
What they've done: They did play Arizona, and weren't competitive. Their win against Vermont was their first in three tries. Best win is Northern Kentucky.
What they can do: Not much against UVA's historically good defense.
#8 Creighton
Who they are: Creighton is a very solid team that's record looks worse than it is, for the sake of playing in the competitive Big East. They have two guards who can flat out play, Marcus Foster (a K-State transfer, so this is a revenge game for him) and Khyri Thomas. Very high scoring offensive team.
What they've done: Not great non-conference, best wins were UCLA and Nebraska. Split with Seton Hall, Providence, and Butler, and also beat Villanova. Lost in overtime to Providence in Big East tourney.
What they can do: They must match their 84.3 PPG average consistently if they want to make a run. Kansas State is a solid defensive team that will be able to match up with Foster and Thomas, so if they're not on one game, they'll be heading home.
#9 Kansas State
Who they are: Average Big 12 team, which means they're pretty good. Their main horse is Dean Wade, a forward with exceptional ball skills that can score from anywhere. However, Wade missed the Big 12 semi-final game against Kansas with a foot injury, so there is concern about his health. Barry Brown and Xavier Sneed are their top secondary options.
What they've done: They went 0-7 against the top 3 Big 12 teams—Kansas, Texas Tech, and West Virginia, and split with other tournament teams TCU and Oklahoma. Beat TCU once more in conference tournament before losing again to Kansas.
What they can do: They don't score as much as Creighton, so their defense will have to stifle the Bluejays if they want to win. They could pose a difficult matchup for Virginia, as they have the ability to win low-scoring games.
#5 Kentucky
Who they are: Yet another Calipari team loaded with star freshmen that's coming together at the right time. Shai Gilgeous-Alexander is a lethal scoring threat, as is Kevin Knox. They rebound well and play good team defense, and most importantly, they seem to be peaking in March.
What they've done: They were up and down for most of the year, but after a four game losing streak, took seven out of their last eight, beating Alabama, Arkansas on the road, and Missouri, and then Georgia, Alabama again, and Tennessee en route to winning the SEC tournament.
What they can do: If we see the SEC tournament Kentucky team, everyone should be scared because we know Kentucky's reputation. Davidson is a tough matchup, as would Arizona should that matchup formulate. But if they play as well as they have down the stretch, we don't know what this group's ceiling is.
#12 Davidson
Who the are: A bubble bursting team that stole a tournament bid by winning the Atlantic-1o conference, beating tournament teams St. Bonaventure and Rhode Island in doing so. Nonetheless, they've earned their right to play in March, and will continue to play with an attitude. Peyton Aldridge is a lights out scorer, as is freshman Kellan Grady, whom has already getting comparisons to the player who put Davidson on the map, Stephen Curry.
What they've done: Challenged themselves out of conference, playing tournament teams in Nevada, North Carolina, Virginia, and New Mexico State (all losses). Got it together in conference play for a 13-5 record, and got hot at the right time, and punched a surprise ticket to the dance.
What they can do: If Aldridge and Grady go off they'll be hard to stop. The whole team is playing with an edge. They're a sneaky pick for the 12-5 upset, especially if Kentucky comes out flat. And as they've shown before, Davidson has had the capability of making a run.
#4 Arizona
Who they are: A team with a dark cloud over their head. Reports came out that coach Sean Miller allegedly offered $100,000 to top recruit Deandre Ayton to come to U of A. There is no proof yet, but speculation over Miller's future remains. They have to put that in the back of their heads and focus on now, because with the likely #1 pick in Ayton, in addition to Allonzo Trier and Parker Jackson-Cartwright. They have the potential for a deep March run, especially as a team playing with a chip on their shoulder.
What they've done: They dropped 3 in a row in the Bahamas, but otherwise have been great. Beat Texas A&M  and Alabama, beat Arizona State when they were up, and took care of business in Pac 12 aside from a few blunders to Washington, UCLA, and Oregon. Beat Colorado, UCLA, and USC to win Pac 12 tournament title.
What they can do: They should beat Buffalo. It seems every year Arizona gets hyped up to make a Final Four, yet they never have. Maybe this is the year they break through.
#13 Buffalo
Who they are: Making their third tournament appearance in four years. After winning both the MAC regular season and tournament, they definitely deserve to be here. They are very good offensively, and are capable of winning shootouts, as they have four guys who average at least 14 points per game.
What they've done: Played Cincinnati, Syracuse, and Texas A&M tough out of conference, and went 15-3 in conference.
What they can do: They could make some noise, but Arizona is a terrible first round matchup. They rebound well, but haven't faced anyone close to Ayton. But if they get into a shootout with the Wildcats, you never know. Arizona should not look past Buffalo.
#6 Miami (FL)
Who they are: Balanced team that's won games. Jim Larrañaga has built a consistent tournament contender in South Beach. Losing first round prospect Bruce Brown Jr. hurts, but Lonnie Walker IV and Dewan Huell have kept them afloat down the stretch.
What they've done: Win at Minnesota before the Gophers' season collapsed, and Middle Tennessee is a nice win as well. In conference won at NC State, swept Virginia Tech, and beat North Carolina in Chapel Hill on a crazy buzzer beater from Ja'Quan Newton.
What they can do: They were bounced first round a year ago, so they'll get motivated to play, even against Loyola. The problem will be that Loyola is actually a really good team. But Tennessee is beatable, as is every team this year. Miami plays well to opponents strengths, but they haven't shown they can get hot. Maybe that changes.
#11 Loyola-Chicago
Who they are: A trendy upset pick. Led by Missouri Valley player of the year PG Clayton Custer, the Ramblers were consistent throughout conference play and got their first tournament appearance since 1985. They don't have flashy numbers, but they play hard, and teams don't want to play them.
What they've done: Generated a lot of hype as a mid major. They won the Missouri Valley by 4 games in the regular season and cruised through the conference tournament. Their highlight was a road win against Florida, who was a top 5 team at the time. They're on a 10 game winning streak right now, so they have momentum. Being based out of Chicago also means they'll get more publicity than an average mid major team.
What they can do: Many of the teams on the 11 line and below have the can compete with the higher seeds, but Loyola is one of the few that can actually win a game or two. Talent wise they can match up with Miami, and they're certainly going to bring it. March tends be weird. Loyola certainly can contribute to that.
#3 Tennessee
Who they are: Bounced back to relevance in Rick Barnes's third year in Knoxville. Shared SEC title with Auburn. Grant Williams was one of the best players in the SEC, and is capable of leading the Volunteers on a run. They're an average offensive team, but solid on defense. That's important in March, especially if they advance far enough where they would potentially play similar defensive-minded teams in Virginia and Cincinnati.
What they've done: Upset Purdue in the Battle 4 Atlantis, beat Kentucky twice in the regular season, but lost to them in the SEC Championship. Other impressive wins include Texas A&M and Florida, also split with Arkansas.
What they can do: Wright State is going to test Tennessee first round, and Loudon Love can dominate them on the glass, so they must put extra emphasis on rebounding. While Tennessee has been solid all year, it feels like they haven't played their best basketball yet. They could bring it in March, but considering their inexperience and tough first set of games, so they can't fall into a trap game.
#14 Wright State
Who they are: A March story with extra relevance to Geneva. If you've followed Geneva basketball, you certainly remember Loudon Love. Now a redshirt Freshman at Wright State, Loudon slimmed down 50 pounds to 275, and went on to win the Horizon League Freshman of the year award. He dominated the Horizon League tournament, and he is a nightmare matchup for Tennessee because of his tenacity on the glass and skills around the rim. Add on another starter from the area in Cole Gentry, formerly of St. Charles East, but their main horse is senior guard Grant Benzinger, who led the Raiders with 19 in the conference title win over Cleveland State.
What they've done:
Best out of conference win is at Georgia Tech. Lost to fellow mid-major tournament teams Loyola-Chicago and Murray State early in the season. Did beat Horizon League regular season champion Northern Kentucky twice during the year. Most significant note is how well they showed in their three wins en route to the conference championship.
What they can do: They're very underrated for a 14 seed. If Loudon and Benzinger stay hot, they could be dangerous.
#7 Nevada
Who they are: Impressive mid major team, if they're considered such. The Mountain West finally got multiple teams back in the tournament after a few down years. The Wolfpack were clearly the alpha wolf in the MWC, but a few losses to San Diego State down the stretch dethroned them. They're still a very solid team. Led by all-conference guard Jordan Caroline and twin forwards Cody and Caleb Martin, Nevada is a very good offensive team.
What they've done: Beat fellow mid-major standout Rhode Island early, lost close games to TCU and Texas Tech. Swept Boise State and finished 15-3 in conference before losing to San Diego State in tournament play.
What they can do: They're not peaking now, which is a little concerning, especially considering how badly San Diego State just blew them out. They should bounce back, although Texas and Mo Bamba is a tough matchup, and anything past that would be against lockdown defenses.
#10 Texas
Who they are: A tried-and-true bubble team, the Longhorns used several resume-boosting wins to propel them into the field. The key is lottery pick center Mohamed (Mo) Bamba's health. He said he was feeling 100% recovered from a toe injury, which should scare Nevada and everyone in the South Region because he's that much of a difference maker.
What they've done: Beat Butler and Alabama, but also lost to Duke, Gonzaga, and Michigan, which must have boosted their status in the committee's eyes. Finished Big 12 play 8-10, swept Oklahoma, and split with West Virginia and Texas Tech, which must have been enough.
What they can do: If Bamba is at full strength, Texas is a scary 10-seed. With Bamba's length inside, it's tough for anyone to get momentum. Bamba vs. the Martins should be a fun matchup.
#2 Cincinnati
Who they are: 2nd best defensive team in the tournament, behind the regional 1 seed Virginia. Led by Gary Clark, this may be Mick Cronin's best team at Cincinnati.
What they've done: Went 30-4, with a pair of 2 game losing streaks to Xavier and Florida, and to Houston and Wichita State. Aside from that, all dominance. They did beat Wichita State on the road and Houston twice more. One of those Houston victories came in the American Athletic championship game.
What they can do: They should get the best of teams defensively, but they can't afford a let down. Should they meet up with Virginia, that would be a fun matchup. This Bearcat team has the capability of making a run in a year where a lot of teams can.
#15 Georgia State
Who they are: Ron Hunter is back in the tournament, but won't have his little scooter this time around after he tore his achilles celebrating the tournament bid three years ago. That team went on to upset Baylor as a 14 seed, led by Hunter's son RJ. In place of RJ this time around is D'Marcus Simonds, a do it all guard who can take over a game.
What they've done: Louisiana-Lafayette was the best team in the Sun Belt this year, but after they were eliminated, the Panthers took advantage, and beat UT-Arlington to win the Sun Belt.
What they can do: Cincinnati is a tough matchup, but then again so was Baylor. If there's any team that can pull off a March miracle, it's Georgia State. It's at least a game worth watching.