Top 5 Christmas Gifts of 2017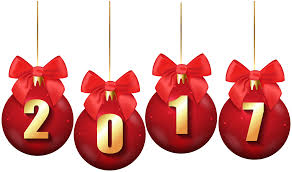 It's beginning to look a lot like Christmas! It seems like the second that Halloween is over, Christmas takes full swing. And with Christmas comes presents, lot of presents, and sometimes parents, or any gift giver, find themselves in a position with little to no knowledge of what toys or gifts are considered "cool". The world is ever changing, and trends and fads rise and fall quickly. Popular Christmas gifts are epitome of ever changing. 10 years ago, in 2007, the most popular gift was a Nintendo Wii. Today, PlayStation is all the rage, and it would be difficult to find any semblance of a Nintendo Wii in the average home. The most popular gifts of 2017 are unique, fresh, and sure to excite any kid or teen. So, if you're in need of a gift for a younger sibling or relative, look no further. Here are the top 5 most popular gifts for this year.
5). LuMee Illuminated 'Light Up' Selfie Phone Case
If you've ever had a poorly lit picture or even just less than ideal lighting on a selfie, then the product for you has arrived. This phone case lights up the sides of your phone so you never have to deal with your face being dark in a photo. In a modern, cell phone driven world, this case is a real asset to teens. It's a fun, practical gift that teens can actually use. Buy your own for $40, and look fabulous in all photos!
4). Funkos
Funkos are the gift for the fangirl in all of us. The collectible figurines have amazing variety, and ave something for fans of almost any TV show. The main appeal of these is collecting as many as possible, and the satisfaction that comes with it. From Disney, to the Walking Dead, to all of DC's greatest superheroes, Funkos have something for every teen and kid. They are truly the ultimate fandom toy. Purchase Funkos on Amazon for the fan in your life!
3). 'Elwood the Unicorn' Cereal Bowl
Who doesn't like cereal? An, more pressingly, who doesn't like unicorns? The two together and you have one of the hottest Christmas gifts for kids, tweens, and teen alike. The bowl is essentially shaped like a colorful, adorable unicorn, and is meant to hold cereal. However, it can hold any food—from soup to ice cream. The bowl is mostly marketed to teens, but can really be used for any age. If you know someone who is a picky eater, buy them this bowl and make any food as special as a unicorn. Get your own on Uncommon Goods for $38.
2). Hatchimals
Hatchimals rose to fame last year in October, but have managed to maintain their popularity. Similar in appearance to Littlest Pet Shop Toys, Hatchimals put a fun spin on your typical animal toy. By simply rubbing a heart implanted on the egg, kids can cause he egg to hatch, revealing an exciting surprise inside. The toy does not require any batteries, so it's a win for parents too! Kids love them, and they seem to be the next "in" toy, following the footsteps of the aforementioned Littlest Pet Shop, or Webkinz. Get your own on Amazon for just $10.
1). Fingerlings Interactive Baby Monkey
The most popular toy of Christmas 2017 is none other than a Fingerling. This toy is brand new in 2017, and tops the chart in terms of popularity. It's fairly simple in concept. The monkey latches on to the kids' fingers, and moves, blinks and talks to their owner. Their defining feature is, without a doubt, cute. The voice they use to talk is extremely sweet, and they kiss the fingers of kids with affection. The interactive friends also hang upside down, to add to their immense list of features. The toy has been a major hit with kids because, beyond their cute exterior, there is a level of fun to them. They interact with kids, which definitely give them a bonus "cool" factor that has put them at the top of every Christmas list. Buy them on Amazon in brown, turquoise, blue, purple, pink, or white for $15.