Spring breakers beware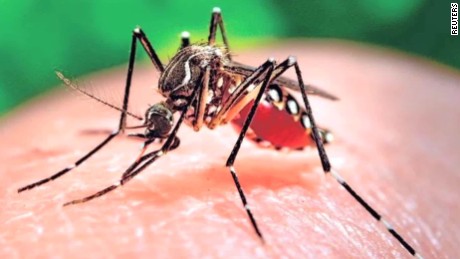 Hang on for a minute...we're trying to find some more stories you might like.
With spring break only days away, students are more excited than ever to ditch their books and head to their destination. However, this excitement may be premature. Several cases of the Zika Virus have been reported in several popular spring break destinations.
Cases of the Zika Virus have been reported in Mexico, Central America, the Caribbean, much of South America, and several U.S. states including Illinois in the past few months. Most of the people with the virus have acquired it by traveling, however a few cases have been acquired locally.
The disease is most commonly shared through mosquito bites in areas of the world where the virus is present. These areas include some parts of Africa, Southeast Asia, the Pacific Islands, as well as most of the Caribbean. Besides mosquito bites though the virus can be transmitted sexually or through blood transfusion.
Only one in five people infected with Zika actually get sick, and those who do usually exhibit mild symptoms similar to those of the flu. The most common symptoms of the Zika virus are fevers, rashes, joint pain, red eyes, muscle pain, and headaches. Most cases of the virus are not severe, and some people don't even know they have the virus.
However, Zika does pose a serious threat to pregnant women. If a mother contracts Zika she can pass it down to her baby which can cause birth defects. The most common of these is called congenital microcephaly, which causes the baby's head to be smaller than it should be for its age and sex. The microcephaly cases range from mild to severe. Babies with mild cases can live a relatively normal life despite their small head size, but babies with severe cases will most likely need developmental services earlier in their lives and possibly medications to help treat the symptoms that accompany the condition.
Since there is no vaccine for the virus, in order to avoid getting infected you can wear long sleeves, avoid standing water, and wear insect repellent to avoid being bit by mosquito. However, the most effective prevention for pregnant women is to avoid areas where the Zika Virus is present.
Though Zika has the potential to be very dangerous, it is only a mild threat to most people. So if you find yourself travelling to a tropical destination this spring break, make sure to be safe!