Freshman transition
Hang on for a minute...we're trying to find some more stories you might like.
I know from recent experience how nerve racking it can be anticipating your freshman year. There are so many things that are about to change, and it is nearly impossible to know what to expect. However, there are some things that are helpful to consider when making the leap from middle school to high school.
Before you are even half way done with eighth grade, there are already so many important decisions that have to be made for the next school year, mainly course selection for freshman year. From my brief experience in high school, I've learned that the key to choosing a course load is making sure to maintain a balance. High school has so many great opportunities to get involved in;like sports and extra-curriculars before and especially after school. It can be hard to take advantage of these opportunities when you have multiple tests to study for, or hours of homework every night, which is something important to keep in mind when deciding the difficulty of your classes for the upcoming year. Aside from the core classes, in freshman year there are two places in your schedule for electives. Often, one of these is a foreign language, which then only leaves one slot left for an elective. There are so many different options to take for electives including a study hall, a music, or one of many different classes available. When deciding what to add to your schedule add a class that will be helpful to you and or you will enjoy. A study hall is always helpful, especially when involved in a sport or extra-curriculars, but if a study hall isn't for you then there's no doubt that you'll be able to find an elective that you'll enjoy.
Another thing that is difficult to anticipate is the amount of homework and difficulty of tests that certain classes entail. There are always horror stories being told about the homework load in high school; people being up until midnight every night,endless projects and papers, infinite tests. As a result people usually dread this aspect of high school, but this is usually not the case. Most teachers will acknowledge the fact that freshmen are still getting used to high school and don't expect them to be staying up to midnight every night. This is not to say, however, that you won't have homework, because that is also usually not the case. However, as long as you plan ahead and make sure you always do your homework on time and study the appropriate amount for tests, you shouldn't run into too many issues during your freshman year. One thing that is important to be aware of though, is that the high school has a slightly different grading scale than most middle schools. It is not drastically different, but is necessary to know so you have an accurate idea of your grades.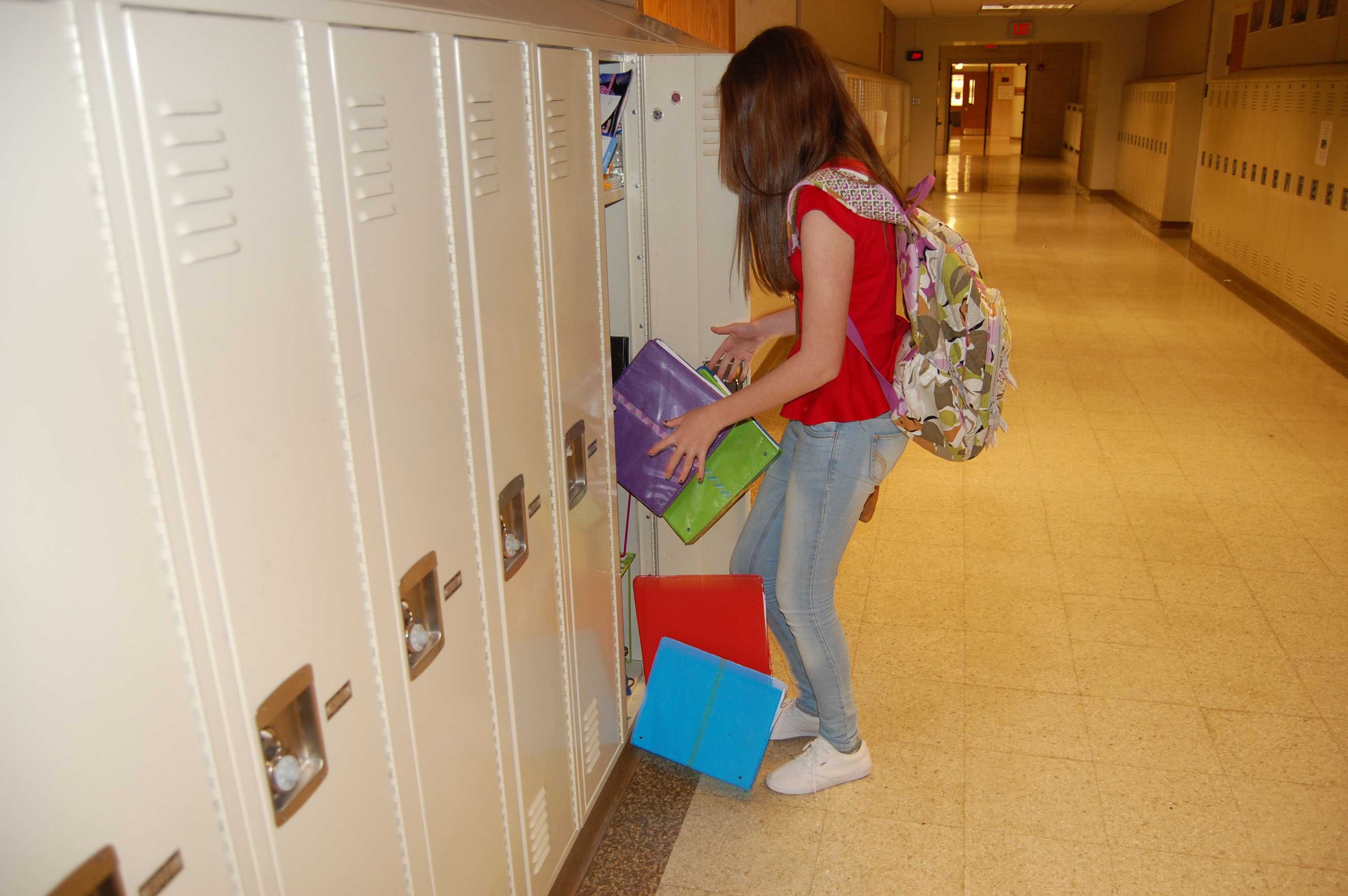 When preparing to enter high school, many people worry about getting to class on time and not getting lost in the hallway. Even though the passing period is increasing from three minutes to five minutes, there is also a lot more ground to cover during the passing period. Your classes are all over the school, and your locker could be almost anywhere. What really helps this situation is coming to school before the school year and walking your schedule. By doing this, you'll have the chance to figure out where different halls and classrooms are located and the best way to get from point A to point B. That way, once school starts you'll be prepared to get to your classes, hopefully without getting lost. Despite this, it is somewhat hard to know how often you'll be able to stop at your locker throughout the day and which routes to your classes will be the fastest. The best way to decide these things is to start out by doing what you think will work best, and as the school year progresses and you get more comfortable with the school, you can try different things and see what works the best for you.
One of the biggest concerns before going into high school is friends. Most people in middle school have a group of friends they've been close to for almost three years. It's inevitable that there will be changes to everyone's social circle, whether it's because of people going to different schools, no classes together, or any other reason there may be. On top of this, there will be a bunch of new people going to school with you as well. I can relate to the nerves that this causes, especially on the first day. From what I've learned so far, the people who you really want to stay friends with, you usually will, even if you don't have any classes together. However, you will also make new friends and become close with people you may have known in middle school, but never really talked to. Most of the time you end up being close with people you meet in your classes or in extra-curriculars. It's important to remember that most people are nervous about making new friends for high school as well. As long as you make an effort to be friendly making friends should not be an issue.
Obviously when entering high school, most people don't expect it to be like High School Musical, but everyone's seen countless movies and tv shows describing how high school will be and it's almost impossible not to come in with stereotypes in mind. Most of the time freshmen enter high school with the expectations that they'll be harassed by upperclassmen and that there will be an endless amount of drama. These aren't really true. For the most part the upperclassmen will leave the freshmen alone, and as for the drama though there definitely is some, it is not nearly as dramatic as advertised. This precedent goes for most of the stereotypes in high school, which you will come to realize as you make the transition into high school.
Even though going into high school can be scary, it's not as bad as it seems. As long as you make sure that you're prepared for the beginning of the school year by picking appropriate classes for you, having realistic expectations of homework, tests, stereotypes, knowing your schedule, and being ready to meet new people. Doing these things will help you make your freshman year as enjoyable as possible.