Bon Voyage!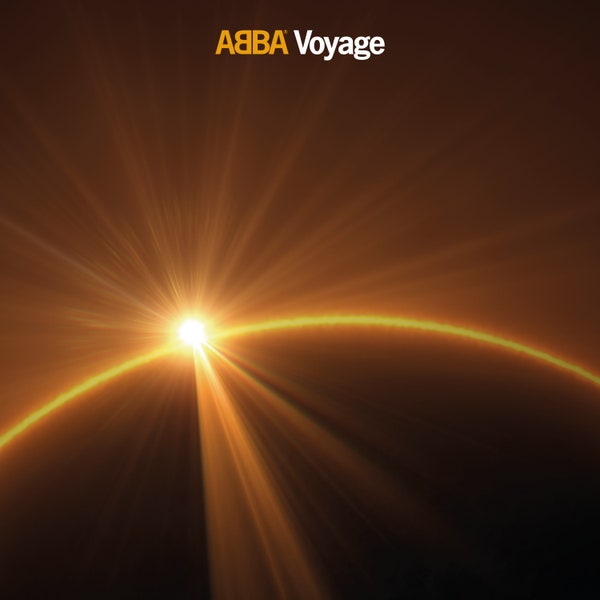 ABBA's new album "Voyage" is their ninth studio album. This album was released on November 5, 2021 and encases ten songs written by Bjorn Ulvaeus and Benny Andersson.
"Voyage" is ABBA's first album of new, fresh material since their previous album. The Visitors, in 1981. It has been 40 years since they released and album.
In Stockholm, Sweden 1972, Agnetha Fältskog, Bjorn Ulvaeus, Benny Andersson, and Anni-Frid Lyngstad came together to form the Swedish pop sensation: ABBA.
ABBA was famous in the 1970s and early 1980s for their unique take on pop music. They forged many hits such as "Dancing Queen," "Gimme! Gimme! Gimme! (A Man After Midnight)," "The Winner Takes It All," and many more.
ABBA does a fantastic job at keeping their style throughout their music, even though 40 years have passed by. Their songs are just as fun, lively, unique, and catchy as tunes they produced in the 1970s. I absolutely love this aspect because their style in music is classic, and everyone can find a piece they enjoy from ABBA's collection of art.
Personally, my favorite song from the "Voyage" album, is "Don't Shut Me Down." This song is upbeat and energetic. I find myself humming this tune every single day it is just that catchy. Their lyrics can even be inspirational and motivational phrases that I like to think about often.
"I have learned to cope, and love and hope is why I am here now."
This lyric is such a beautiful statement about growth and learning to love yourself and the world around. Such a lovely line.
Not only is the beat outstanding, the vocals on every single one of these songs are out of this world! ABBA's vocalists, Agnetha Fältskog and Anni-Frid Lyngstad, complement each other so well when they sing its incredible.
In addition, guitarist, Bjorn Ulvaeus, and composer, Benny Andersson, bring the band all together. Without Ulvaeus's guitar licks and Andersson's musical compositions, ABBA wouldn't be the hit band known and loved today.
Another outstanding song on the "Voyage" album was "I Still Have Faith in You." This slow ballad oozes with emotion and that's not even including the lyrics that just add to the feelings that are poured into this song.
One line from, "I Still Have Faith in You", stands out from the rest.
"For I know I hear a bittersweet song in the memories we share." I relate to this line so heavily from losing bonds, relationships, and friendships in my life. This has attached me to this song along many others.
Overall, ABBA did such a fabulous job keeping true to their personal style of music yet producing catchy tunes that are intriguing and fresh. From the great beats to the vocals to the lyrics every aspect of this album is well done.
I highly recommend this album and ABBA for anyone who is looking for something with a mixture of energetic and solemn, but with a funky twist in style. I would give "Voyage" by ABBA 5 out of 5 stars!