Fresh off the Turntable: Childish Gambino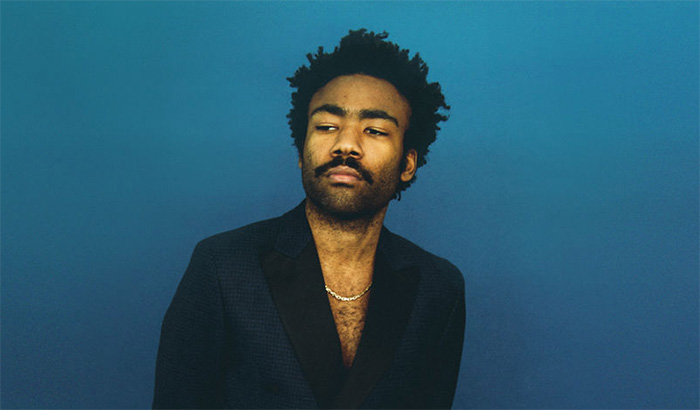 Donald Glover is a talented actor, comedian, and musician who releases music under the pseudonym Childish Gambino, and DJs under the pseudonym mcDJ. His music tends to have messages related to race, youth, alienation from a community, politics, and masculinity. While hard to generalize into a specific genre, Childish Gambino typically releases albums that could be classified as a mix between rap, hip-hop, and R&B.
Glover's career started after his graduation from Tisch School of the Arts with a job for 30 Rock, where he wrote and cameoed for 3 years. After the end of 30 Rock in 2009, he was contacted by Dan Harmon to star in his new show, Community. Glover went on to play a major role on Community for 5 seasons, leaving in 2014 to "pursue personal projects." Throughout 2015, Glover starred in films such as The Lazarus Effect and The Martian, while writing, directing, producing, and starring in his miniseries, Atlanta. Atlanta premiered in September 2016 to critical acclaim, winning 3 Golden Globes and 2 Primetime Emmys. Donald Glover continued to star in films, including a small role in Spider-Man: Homecoming and a major role as Lando Calrissian in 2018's Solo: A Star Wars Story. Glover has also been confirmed to be voicing Simba in the upcoming remake of The Lion King, premiering in 2019.
Under the stage name Childish Gambino, Donald Glover released several mixtapes from 2005 to 2011, and his first EP, Camp, in 2011. While successful publicly, the album suffered in the eyes of critics, producing somewhat mixed reviews. In Camp, Gambino focuses on race issues, ostracization from the African-American community, and a crisis of identity. Camp is a strong debut album, but suffers from the an identity crisis of its own. Glover seemed to struggle when writing Camp, and the album demonstrates a inability to stick to a specific style. Most of Camp's the songs are stronger on their own, but struggle when grouped together. Songs like "Kids" and "Bonfire" conflict with each other rhythmically, and the tone of each song lessons the impact of the other. "Letter Home's" soft, dramatic, and orchestral tone, while beautiful and poignant, suffers when followed by the harsh rap of "Backpackers." All in all, Camp includes many beautiful melodies and some strong rap, but struggles when all of its rhythms, styles, and motifs are looped under the same name.
Because the Internet was Childish Gambino's second studio album, released in 2013. The album released to positive reviews from critics, and performed well publicly, debuting at #7 on the Billboard 200. Because the Internet clocks in at almost an hour long, and is a much stronger rap album than its predecessor. Unlike Camp, Because the Internet typically keeps itself on track rhythmically, and also includes a heavier electronic, synthesized background compared to Camp's more orchestral instrumentals. The single, "3005", is fantastic, and demonstrates Gambino's ability to write a mix of indie rap and R&B. "No Exit" does a fantastic job of exploring Glover's vocal range, along with "Flight of the Navigator." But, what Because the Internet makes up for in rhythm and background, it struggles for in message. Gambino's lyrics have less depth than Camp, and takes a much more typical direction, seeming to shy away from race and other issues he previously addressed in abundance. The vocals in general also suffered in songs throughout the album, with poor mixing and effects used in songs like "Crawl" and "Zealots of Stockholm." Overall, Because the Internet was a step in the right direction for Gambino, and had stronger backgrounds and rhythmic cohesion than Camp, but a weaker message and some poor mixing choices.
Awaken, My Love! was Childish Gambino's third studio album, and was released to critical and public acclaim. The album indicated Glover's ability to sing, rather than rap, as Awaken, My Love! has much stronger roots in R&B, funk, and soul then Gambino's previous albums. "Redbone," a single released alongside the album, had massive success, and went on to win the Grammy Award for Best R&B Performance. It is incredibly difficult to compare Awaken, My Love! to any of Gambino's previous albums, due to its sheer departure from his typical style and rhythm. The EP is Gambino's strongest, with fantastic songs like "Boogieman," "Redbone," and "Riot" proving his ability not just as a rapper, but as a layered vocalist. Awaken, My Love! is a cohesive, rhythmic, and fantastic album by Gambino, which can be used as an illustration of the development of modern funk.
This is America was a single released in 2018 to critical and public acclaim, topping charts and creating massive publicity over its music video. The single addresses race issues and political issues in its titular country. Gambino uses a mixture of modern rap, dance, and African-American soul music to demonstrate an evolution of racial culture in the United States. Overall, the single is a perfect representation of how to involve politics in modern music, and continues to show Gambino's ability to combine musical rhythms, styles, and motifs.
Through his acting, writing, and music Donald Glover has demonstrated that he is an extremely talented man, capable of accomplishing almost anything, artistically, if he sets his mind to it.