Prom mania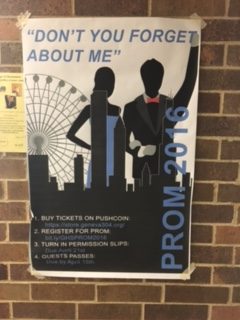 Hang on for a minute...we're trying to find some more stories you might like.
Prom season has come upon us. This means school days filled with anxious conversations and stress from planning this "magical" night. This generation has turned prom into a month long planning event, not to mention, an expensive one. In the past, prom was an event made to celebrate seniors, now, prom is open to juniors and seniors.
The amount of planning that goes into one night is extensive, to say the least. Girls go through hundreds of dresses just to find the perfect one. After asking my fellow friends how much their dresses cost. I determined the average prize of a prom dress is between 100-400 dollars. Finding the dress is not the only thing girls will stress over this prom season. Most girls will book appointments to get nails, hair, makeup, and even spray tans. However, the big whammy that makes girls lose sleep is finding the date.
Having teenage boys do anything is hard enough, let alone having them throw themselves out there and ask a girl to prom. Promposals have become a fierce competition to come up with the most clever way of asking. Social media highlights these promposals and praises the best ones.
Today, going to prom stag or with friends had become more common. Prom should be an experience for all high school students, no student should miss out on this once in a lifetime opportunity. My own mom still talks about her prom experience and shows me pictures of her poofy yellow dress.
Comparing neighbor high schools such as Batavia High School and St. Charles East to Geneva, Geneva's prom is very spectacular. Batavia's post prom is at Funway while our PTO organizes a post prom in our gym full of activities such as bull riding and not to mentions a variety of raffle prizes. The most unique part about prom here at Geneva high school is the fact that the dance is at the Science Museum in downtown Chicago.
Prom is a stressful subject when it comes to high school students. However, in the end prom is a special event that everyone should experience.