Geneva Hosts First Homecoming Since COVID-19 Disrupted All Activities
Homecoming is an annual event which takes place at Geneva High School at the beginning of fall. On Saturday, October 2nd, Geneva will be having their dance at the Burgess football field.
Due to the pandemic, students were deprived of the opportunity to go the previous year.
"It was disappointing last year that we didn't have a school dance, but I'm fortunate to have one this year," Geneva high school student, Bella Binetti said.
The dance starts at 7:00 p.m. and ends at 10p.m.; however, entry will not be permitted after 8:00 p.m. Students are required to bring their ID to enter the dance and tickets will be available online for $30 from September 20 – September 30. Students are also allowed to bring guests from different schools.
"They will just need to get a guest pass approved by the Dean's Office," Homecoming director, Emma Cole said.
This year's dance will be outside to abide by COVID restrictions and because of that, students are no longer permitted to wear heels since it could damage the turf. Students must comply with this rule by wearing flats or any other non-heeled shoes.
"I will probably wear my Air Forces or white Vans depending on my dress," Binetti said.
In addition, COVID restrictions are more lenient this year as students will not be required to wear masks.
"Since we will be outdoors, masks are not required. However, students are welcome to wear masks if they prefer to do so," Cole said.
For students to remain safe without their mask, the administrators request students to keep their distance.
"Even though we are outdoors, it is still advisable to maintain social distancing when possible. Continue to wash hands frequently and use hand sanitizer," Cole said.
During Homecoming week, students can show their excitement by dressing up from their favorite decade. They can also show their school spirit by attending the parade or football game."This year's Homecoming theme is DECADES!" Cole said.
During the dance, the school has arranged a small car show with cars throughout the decades. The Homecoming committee is also working hard to decorate the football field. There will also be music so be prepared to dance.
"There will be lights, photo booths, games, balloons, and more. It's going to be awesome!" Cole said.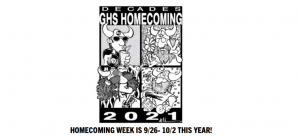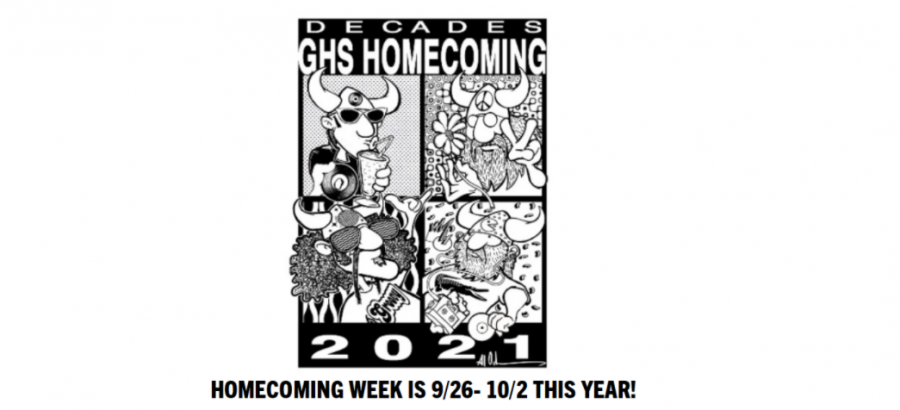 "There will definitely be a DJ and even a surprise guest…!" she said.
Food trucks catered by Gia Mia and Cookie Dough Bliss will also provide tasty treats for students to purchase.
Because of the no mask requirements and the ability for students to be in a less cramped, free environment, this year's dance should be the best one yet. Allowing students to participate in the school dance this year brings us a step closer to normalcy. Hopefully, this year's 2021 Homecoming dance will be a night to remember.