Geneva High School Presents Lanford Wilson's "The Rimers of Eldritch"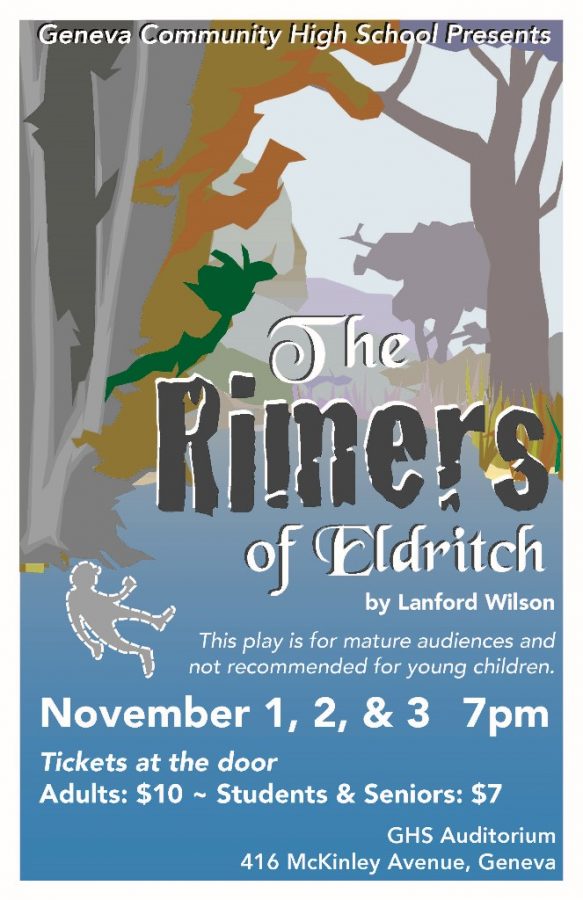 Luke Vrba, Guest Contributor
November 1, 2018
The Geneva High School Theatre Department proudly presents The Rimers of Eldritch, directed by Konnie Kay and Kate Woodruff.
Performances are November 1, 2, and 3 at 7:00 pm in the Geneva High School Auditorium.
Tickets are available at the door — $10 for adults and $7 for students/seniors.
The Rimers of Eldritch contains strong language and mature themes and is not suitable for children.