Midwest Region – March Madness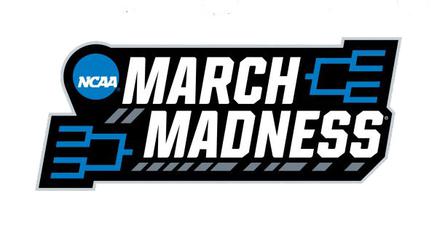 #1 Kansas
Who they are: A contender yet again. Currently playing their best basketball of the season fresh off a Big 12 tournament championship. Big 12 player of the year. Devonte' Graham is their senior leader, and Malik Newman is one of the hottest scorers in the tournament.
What they've done: Neutral site win against Kentucky, road win against Syracuse. Split with Texas Tech and swept West Virginia in three matchups, including Big 12 Championship.
What they can do: As typical of every Kansas team, they can lose early, but are also talented enough to win it all. They should beat anyone in the first two rounds, but they've lost games they should have won this year. Maybe this is the year they break through and get back to the Final Four, but we say that every year.
#16 Penn
Who they are: The Quakers defeated Harvard to secure a spot in the tournament and chance to play Kansas. Defend the 3-point line well, which could slow down Kansas.
What they've done: After sharing the Ivy League regular season, the Quakers played well to finish the game against Harvard.
What they can do: They'll be a tough out for Kansas, as Ivy League teams tend to be.
#8 Seton Hall
Who they are: A consistent Big East team. Solid on offense with Desi Rodriguez and Khadeen Carrington, while Angel Delgado provides elite interior play.
What they've done: Impressive non-conference performance with wins over Texas Tech and Louisville. Swept providence and took two of three to Butler, the loss being in the Big East tournament.
What they can do: NC State matchup will be a close one. Maybe this can be the year they get out of the Round of 64.
#9 NC State
Who they are: Kevin Keatts's one year revival in Raleigh has been a nice story to follow. After leading UNC Wilmington to consecutive NCAA Tournament appearances, Keatts will continue that streak with NC State. Markell Johnson has been one of the best passing point guards this year. Allerik Freeman has been a solid scoring option, and Omer Yurtseven provides the solid interior presence with nearly two blocks a game.
What they've done: Put themselves back on the map with a neutral site upset over Arizona. Beat Duke at home and split with North Carolina and Clemson, and finished 11-7 overall in conference. Lost in a wake-up call battle with Boston College in the ACC Tournament.
What they can do: They have a couple nice wins but fluctuate from game to game. That won't bode well in March, especially against a Seton Hall team that plays average teams well. If they can channel the performances from Arizona, Duke, and UNC, they can be a tough out.
#5 Clemson
Who they are: After a long rebuilding process, Brad Brownell has finally got Clemson back in the tournament. The Tigers are going dancing for the first time since 2011. Led by junior guard Marcquise Green, Clemson is a solid two way team who has benefitted from playing against the depth of the ACC. While they lost standout senior forward Donte Grantham to a torn ACL and are 7-6 since, they Tigers have had plenty of time to move past that, and have to move forward with the team they have now.
What they've done: Beat Ohio State and Florida out of conference, but that was with Grantham. Since his injury, they beat North Carolina, but lost to Duke and Virginia Tech. They got an ACC tournament win against Boston College before losing to Virginia, whom they've played uncompetitively with twice.
What they can do: New Mexico State beat Miami, who like Clemson is a second-tier ACC team. The Aggies are good, and this is going to be the most popular 12-5 upset pick, sort of like Middle Tennessee over Minnesota last year. Clemson might show up and play their best game and still lose, that's how tough this matchup is.
#12 New Mexico State
Who they are: The WAC champion Aggies are a  popular pick for the 12-5 upset, and are one of the better mid-major selections to the field. Very good rebounding and defensive team.
What they've done: Dominated WAC play and finished 28-5. I've mentioned the Miami win.
What they can do: They will contend at the level of who they play, and have the ability to beat good teams. They proved that with the Miami win. A year removed from a first round loss to Baylor, New Mexico State has a better team that wants to be a Cinderella.
#4 Auburn
Who they are: A team projected to be 4-14 in conference turned that into a 4 seed in the NCAA tournament. Mustapha Heron and Bryce Brown led Auburn to a 13-5 record in conference, good enough to share the SEC title with Tennessee. The underdog mentality in Bruce Pearl's fourth season in Auburn has propelled a legitimate contender, although they have dropped 3 of their last 4.
What they've done: Average non-conference win against Middle Tennessee. Won at Tennessee in early January and also beat Arkansas, Kentucky, and Missouri on the road. Dropped two of three Iron Bowl matchups, including blowing a 10-point halftime lead to Alabama in the SEC tournament.
What they can do: They lagged down the stretch, but now get to enjoy a trip to sunny San Diego, where they will match up with Charleston, and hopefully start a magical run in their first tournament appearance in 15 years.
#13 Charleston
Who they are: After three straight tournament appearances in the late 90s, the Cougars are back in the dance for the first time in the 21st century. They're a balanced team that won a lot of close games.
What they've done: Hung in with Wichita State and Rhode Island out of conference. Shared colonial lead with Northeastern, and then rallied to beat them in the conference championship.
What they can do: Auburn's been down lately, so there might be an opportunity to steal a game. Playing all the way out in San Diego, this will be quite a trek for both teams, so it's essentially a neutral site game.
#6 TCU
Who they are: In his short tenure so far as Head Coach of his alma mater, Jamie Dixon led TCU to an NIT championship last year, and this year survived a season-ending knee injury to Jaylen Fisher and are in the field for the first time in 20 years. Anchored by seniors Vladimir Brodziansky and Kenrich Williams, The Frogs move the ball exceptionally well, and have adjusted to playing without their star point guard Fisher.
What they've done: Decent wins against St. Bonaventure and Nevada. Despite going 1-5 against the Big 12 top 3, TCU 9-9 in a deep conference, good enough for a 6-seed.
What they can do: They'll have to outscore whoever they play, and if that's Syracuse, that's a difficult task. Arizona State would be a better matchup.
#11 Arizona State
Who they are: As you'll read below, ASU is one of the most interesting cases as a bubble team that we've seen. Tra Holder is an elite point guard that's been the go-to scorer for Bobby Hurley. Alike many tournament teams, ASU has a high scoring offense, but struggles defensively.
What they've done: Arizona State beat Xavier and Kansas on the road, which made for the most accomplished non-conference resume amongst the bubble teams. However, the Sun Devils struggled in Pac 12 play, finishing 8-10 in a conference, good for 9th in the standings, and they would lose to Colorado in the Pac 12 tournament opener. It's unfathomable that a 9th place team out of a conference  with only three tournament teams-two of which are in play in games-would make the tournament, but their early season success forced the committee to put them in.
What they can do: Arizona State was a top 5 team at their peak this year. They haven't been close to that in a while, so they need to get it together quickly, as Syracuse is a tough defensive matchup. If they win a couple games, they validate the committee choosing them over the likes of more steady bubbled teams.
#11 Syracuse
Who they are: The biggest surprise team in the tournament. Exactly like 2016-the year they made a run to the Final Four-the Orange we're projected out but were given one of the final spots. They play that storied 3-2 zone, and will give teams fits with their defense.
What they've done: Best wins were Virginia Tech, Miami, and Clemson, all at home. Beat Wake Forest in first round of ACC tournament but then put up unconvincing effort vs. UNC.
What they can do: They'll match up against Arizona State in the battle of teams given debatable selections. ASU is struggling, and March runs aren't new to Syracuse. Teams won't want to play them, and while they shouldn't be in, they are—and could be dangerous.
#3 Michigan State
Who they are: On paper the most talented team in the nation. But championships aren't won on paper. They have an elite scorer in Miles Bridges, the best interior defender in the field in Jaren Jackson Jr., and a stud point guard in Cassius Winston who has emerged as a leader and leads the nation in three point percentage. However, they've struggled with consistency. Bridges is a streaky shooter, and when he's off, it affects the team.
What they've done: Beat North Carolina and Notre Dame hot off MAUI and with Bonzie Colson. Lost to Duke, for what that's worth. Beat Purdue on a Bridges buzzer beater. Got blown by Ohio State in Columbus and lost to Michigan twice. Otherwise ran table in weak Big 10.
What they can do: Tom Izzo's teams throughout his tenure at MSU have one thing in common: They peak in March. This team should be no different. Their resume prevented them from getting a 1 seed because they don't have a signature win. They can play with anyone in the country, the question is if teams can play with them. Tom Izzo has been to plenty of Final Fours, but hasn't taken home a trophy since 2001. This team could be the team that breaks through.
#14 Bucknell
Who they are: Dancing for the second straight season, Bucknell put together a steady season to dominate the Patriot league and take down Colgate in the conference finale. Zach Thomas leads an efficient Bison offense, and also secures about 9 boards a game.
What they've done: Best win is Vermont, which very well could have been a tournament team. Competed at Arkansas and North Carolina, and nearly stole a win at Maryland. In conference won 16-2 and continued dominance in tournament.
What they can do: Offensively they can score with Michigan State, which Middle Tennessee had to do in their historic upset. Bucknell is underseeded as a 14, so the Spartans shouldn't take them lightly.
#7 Rhode Island
Who they are: The Atlantic 10 always brings forth a few solid teams per year, and after stealing a bid last year, Rhode Island is looking like the next premiere A-10 team. After beating Creighton and taking Final Four bound Oregon down to the wire a year ago, the Rams are looking for more, and have the ability to do so. Senior guard Jared Terrell averages 17.5 points per game, but the team is solid as a whole, and while reeling a bit at the end of the year, March will bring out the midseason RIU team that dominated A-10 opponents.
What they've done: Beat Seton Hall, put forth a respectable effort against Virginia, and beat in state rival Providence. Split with St. Bonaventure and Davidson in the regular season, but still won outright A-10 title. Lost a thriller to Davidson in the conference championship game, enabling the Wildcats to go dancing as well/
What they can do: RIU vs. Oklahoma will kick off Thursday afternoon, and while Trae Young poses a threat on his own, Danny Hurley's team can handle the Sooners. After that is a loaded Midwest region, with likely Duke to follow. Who knows, maybe if enough madness happens, Danny can face his brother Bobby at Arizona State in the Sweet 16. The last A-10 to make a deep run was Dayton to the Elite 8 in 2014. Rhode Island would like-and is good enough to-make a similar run.
#10 Oklahoma
Who they are: The Trae Young show is coming to March. It's incredibly debatable, Oklahoma State is probably more deserving, but the committee clearly weighted the hype Young brings in selecting teams, as now we have even more reason to watch this game. I'm not going to waste time on hyping up Young again, so if you care to know more about the best player in the tournament, go check out my Trae Young article
What they done: I documented this in my Trae Young article as well, but Oklahoma has really been through it all this year. They played great out of conference, beating a ranked USC team and Wichita State on the road. After beating Texas Tech and Kansas and starting 5-3 in conference, the train fell off the rails, and the Sooners dropped nine of their last twelve, including a loss to Oklahoma State in the Big 12 tournament.
What they can do: Unlike Oklahoma, Rhode Island is a well-rounded team that will probably win by twenty. Unless Young does off. If Oklahoma makes a run, we will be talking about Trae Young having one of the greatest seasons ever.
#2 Duke
Who they are: This Duke team is pretty similar to all the recent Duke. They dominated out of conference and despite a couple of hiccups, played well in the ACC. Coach K's group this year is comparable to recent Duke years in that they have everyone's least favorite player in Grayson Allen, but also have star Freshmen and future NBA Draft picks in Marvin Bagley III, Wendell Carter Jr., Gary Trent Jr., and Trevon Duval. They're play efficient offense, rebound and pass well, and are a flashy brand, both with their storied pedigree and talented roster.
What they've done: Their best win was a November win over Michigan State at the Madison Square Garden. Aside from that, beat Texas and Florida in the PK80, won at both Miami and Clemson, and went 1-2 against North Carolina.
What they can do: The big question is if or not they show up. They showed up in 2015 and won it all, but they've also lost first round to Lehigh and Mercer, and last year they were upset by eventual Final Four team South Carolina in the Round of 32.
#15 Iona
Who they are: Iona is in the field for the third straight year, but this isn't their best team they've sent. Nonetheless, they're still a talented offensive team that won't go down without a fight.
What they've done: Benefitted from top seeds in the MAAC going down early, as the 4th seeded Gaels won the MAAC title by beating the 5, 9, and 6 seed Fairfield to clinch a spot in the bracket.
What they can do: I can't stress Duke's early tournament woes enough. Of course now they'll probably win the whole thing. But if Iona brings it on Thursday, who knows what can happen? After all, it's March.