Is Donald Trump mirroring Adolf Hitler's tactics to rise to power?
Hang on for a minute...we're trying to find some more stories you might like.
With the 2016 presidential election on the rise, there has been a whirlpool of controversy and turmoil amongst the presidential candidates of both Republican and Democratic parties. This mayhem has generated quite a bit of uncertainty among Americans, forcing them to question whether any of these candidates are "White House material". Yet, the main reason for such controversy would be no one other than Donald Trump. He was even given the nickname "Chaos Candidate" by presidential hopeful Jeb Bush. This real-estate mogul's political agenda has caused quite an uproar in America and his tactics to rise to power are very similar to those of the infamous Adolf Hitler.
First of all, both men blamed a specific group of immigrants or minorities for their countries' issues. Donald Trump always seems to be spouting racial slurs at Mexican immigrants as well as the Muslim community. And as we all know, Hitler had extremely Anti-Semitic views and turned everyone against the Jews. Trump's views on immigration are definitely the most radical out of all of the other Republican candidates. He famously accused Mexico of deliberately sending "rapists" and other criminals across the border, when in actuality he was referring to all of the illegal Mexican immigrants who merely want to make better lives for themselves. Therefore, he wants Mexico to pay for a huge wall to block the border. Hitler similarly blamed the Jews for every issue in Germany and suggested a mass deportation.
Trump often speaks of a "Muslim problem" that America faces, and links this peaceful religion to Islamic Extremism, which is an extremely warped and radical form of Islam that the Muslim Community has rebuked time after time. Yet, Trump accused Muslims of having a secret allegiance towards radical Islamic beliefs. Adolf Hitler blamed the Jews for all of Germany's issues in order to gain power and popularity in a country looking for a strong leader. He accused the Jews of not being loyal to the German State, but to "secret Jewish Councils". Hitler generated hatred towards a group of minorities in order to take control over a country of unrest, and it seems that Trump is using the same tactics in his campaign.
Both Hitler and Trump have also proposed that these minorities should be placed in camps, and also be forced to wear or carry ID's stating their religious beliefs when in public. As most people know, the Nazis arrested millions of Jews and other minorities and sent them to concentration camps where they were either worked to death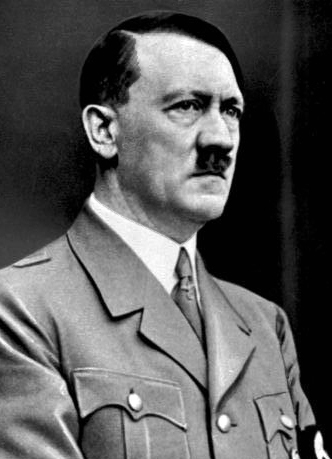 or cruelly executed. This tragedy is still considered to this day to be history's most horrific genocide, and the fact that Donald Trump would even suggest putting Muslims in camps is absolutely repulsive, and not to mention an extreme violation of basic human rights.
It is often said that if we do not study history, then we are bound to repeat the mistakes of the past. Now I am not claiming that Donald Trump is as evil and bloodthirsty as Adolf Hitler was, yet he is using eerily similar tactics to rise to power. As Americans we should be looking at our neighbors as fellow equals and judge each other based on our character, not our skin or religious beliefs. We should never be urged to turn against one another by a political leader, and that is why we must sit back and ask ourselves whether we trust the intentions and moral integrity of Donald Trump, or will we allow history to repeat itself once again.